Winter Macro Photography Ideas and Tips
Typical nature macro photography subjects are flowers and insects. These subjects aren't available outdoors in the winter in northern climates. Don't let the cold and snowy weather keep you inside the house during the winter season, try winter macro photography. There are plenty of good winter macro photography subjects.
In this blog, I'll discuss some of my favorite winter macro photography subjects and share some tips for macro photography in the winter.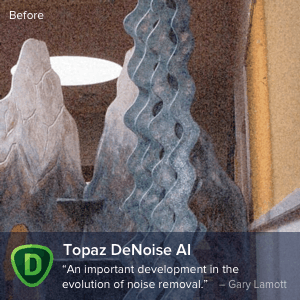 Winter Macro Photo Subjects
Berries covered in snow and ice
Ice patterns in streams and puddles
Leaves hanging on a barren tree
Fallen leaves in the snow
Leaves frozen in the ice
Ice crystals and snowflakes
Tree bark with patches of snow
Frosty plants and flowers
Frosty / snowy fungi
Winter Macro Tips
Put hand warmers in your gloves or pockets.  Your hands will be the most exposed.  These will help to keep them warm in between compositions.
Bring an extra battery and keep it in a pocket next to your body.  Batteries lose their charge faster in cold weather so be prepared with an extra battery or two.
Adjust your exposure compensation to about +1 on white (snowy) subjects.  This will help the snow from looking gray.  Check your histogram to make sure you are not losing any data on the right side.
Macro photography is great for those cloudy winter days when you don't want to go out for other types of photography.
Try using off camera flash with a diffuser.  It is great for adding light to your subject on a gray, cloudy day.  By having the light off camera, you can better position the light on your subject.
Know your equipment

How to manual focus on the LCD
How to zoom in to manual focus
What depth of field to use
How to adjust your tripod for low to the ground shots
How to adjust your tripod for portrait vs. landscape shots
Know how to do these things like the back of your hand will really help when you're outside with frozen fingers.
Related Blog Posts
Setting Up a Home Macro Photography Studio
Shooting Macro Photos with the Olympus 12-50mm f3.5-6.3 kit lens
Essential Gear for a Macro Photography Walk