Where to View and Photograph the Sunrise in Shenandoah National Park
Shenandoah National Park is a perfect destination for those of us who love to watch and photograph sunrises and sunsets. Skyline Drive is 109 miles long with 75 overlooks most of which face either east or west.
Sunrise at Thorofare Mountain Overlook
This blog discusses my favorite overlooks in Shenandoah National Park for viewing and photographing the sunrise. All of these overlooks are near the center of the park between the Thornton Gap Entrance and the Swift Run Gap Entrance.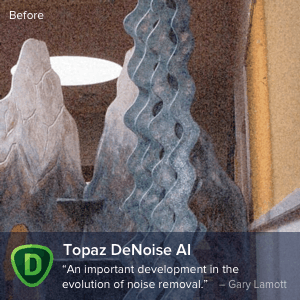 Locations in Shenandoah National Park are marked using the mileposts on Skyline Drive. I also give the approximate milepost numbers for each of the overlooks. Here is a link to a milepost guide for Shenandoah National Park.
Tunnel Parking Overlook – Milepost 32.5
Tunnel Parking Overlook is just south of the Thornton Gap Entrance. There is a nice mountain to use in the foreground with a line of other peaks in the background.
Buck Hollow Overlook – Milepost 32.8
Buck Hollow Overlook is just 3/10 of a mile from Tunnel Parking Overlook. It has a nice open view of the mountains and sunrise.
Hazel Mountain Overlook – Milepost 33.0
Hazel Mountain Overlook is just 2/10 of a mile from Buck Hollow Overlook. I photographed the sunrise at Tunnel Parking Overlook, Buck Hollow Overlook, and Hazel Mountain Overlook in the same morning.
Hemlock Springs Overlook – Milepost 40.0
There are nice layers of the mountains at Hemlock Springs Overlook, good for tight compositions of the mountains. This photo was taken at a focal length of 58mm.
Thorofare Mountain Overlook – Milepost 40.5
Thorofare Mountain Overlook is a very popular overlook for photographing the sunrise. There were at least 8 other photographers at this overlook with me before sunrise. Stay to the left side of the overlook where the foreground is more open. A lot of trees have grown up on the right side of the overlook partially blocking the view.
If your intent is to photograph the sunrise at these overlooks, take the photographs at a variety of focal lengths from wide angle to telephoto. Tight compositions of the mountains and sunrise can produce some beautiful photos.
Written by Martin Belan
Related Blog Posts
The Story Behind the Photo: Valentine's Day Sunrise on the Beach
Where to Photograph to Sunrises and Sunsets in the Smoky Mountains?
Photo Story: Sunrise on the Mississippi River