The Oil Paint Filter is Back in Adobe Photoshop CC 2015
Adobe removed the Oil Paint filter starting with Photoshop CC 2014 based on low usage and the cost to maintain the filter.  The Photoshop community was not happy and was very vocal about the decision.
Adobe Photoshop Oil Paint Filter in Photoshop CC 2015
With 2015.1 release of Photoshop CC, Adobe added the Oil Paint Filter back in to the product.  The Oil Paint Filter is located under Filter > Stylize > Oil Paint…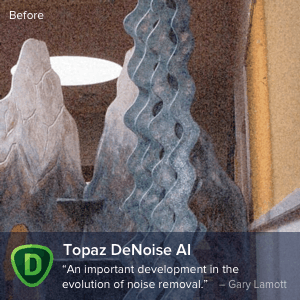 The Oil Paint menu selection may be grayed out for you.  Here are a couple of tips for enabling the Oil Paint filter.
Make sure your document is in the RGB color space.  The Oil Paint won't be enabled on color spaces other than RGB (e.g. CMYK).
Make sure the Use OpenCL setting is checked under Preferences > Performance > Advanced Settings.
Blue Winter Berries Processed in Topaz Labs Texture Effects
While the Oil Paint filter was missing from Photoshop, I used several plug-ins to give an artistic look to my photographs.  One of my favorites is from Topaz Labs called Texture Effects.  While the plug-in is called Texture Effects, it has a lot more effects than just adding texture.  Check out my blog post on Topaz Texture Effects to learn more.
Written by Martin Belan
Related Posts
Where Did the Oil Paint Filter go in Adobe Photoshop CC 2014?
Topaz Impression – Turn Your Photos into Works of Art
Painting Flowers using the Oil Style in AKVIS ArtWork