Learning Deep Sky Astrophotography – Camera Settings
The camera settings will for Deep Sky Astrophotography will be different from other types of photography as you will be taking multiple images of a dim or invisible subject at night and then stack the images together.
Here are the normal camera setting that I used for Deep Sky Astrophotography. These can vary based on the DSO you are photographing as well as other variables.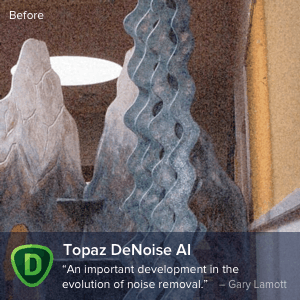 Bulb Mode as you will be shooting with either an intervalometer or a photo capturing software such as BackyardEOS (Canon) or BackyardNIKON.
ISO 800 – 1600. This can vary based on the dimness of your target and how long of exposures you can take based on the accuracy of your polar alignment.
Aperture. You'll want as much light as possible so shoot with a pretty wide open aperture if possible. I typically use from f/2.8 to f/5.6 depending on the capability of my lens.
Daylight White Balance. If you are using a modified DSLR you will want to set a custom white balance with a gray card on a sunny day.
Single Shot
Manual Focus
Turn Off Image Stabilization
Turn Off Long Exposure Noise Reduction. Stacking photos will help to reduce the noise. You can also use software plugins such as Topaz DeNoise AI that works really well in reducing noise in night sky photographs. If you keep Long Exposure Noise Reduction on, it will double your capture time.
Exposure Time – this will vary depending on the:

Brightness of the deep sky object
Accuracy of your Polar Alignment
Light pollution and whether you are using a light pollution filter. Light pollution filters will allow you to take longer exposures without losing the details in your Deep Sky Objects.

Number of exposures –

The more data, the better – at least an hour of total exposure time for most objects. Some people will collect 8+ hours of exposures on a single target over multiple nights.
It's a good idea to check your exposures every so often between shot sequences to verify composition, tracking, and focus.
It's always good to have examples of the settings used to capture astrophotography images. Here are the settings that I used to take above photograph of the Cygnus Loop.
200mm focal length
f/3.5 aperture
210 second exposure
18 exposures
Total exposure time of 63 minutes
ISO 1000
Custom white balance
SkyTech CLS Clip in Filter for Canon EOS-C
Deep Sky Astrophotography Tutorial – Table of Contents
Written by Martin Belan
Related Posts
Beginning DSLR Deep Sky Astrophotography – Equipment
Beginning Deep Sky Astrophotography – Planning Your Photo Shoot (DSO Targets)
Learning Deep Sky Astrophotography – Planning Your Composition