Using an iPad as a Lightbox for Backlit Macro Photography
The Apple iPad (or other tablets) can be great lighting tools for macro photography. I've used the iPad for lighting and backgrounds for water drop photography, oil and water backgrounds, and for macro studio shots. The iPad coupled with a free app also makes a great lightbox for macro photography.
Photo Ideas
So, what can you photograph on your iPad serving as a lightbox? The subjects are endless. I've included photos of a few different subjects in this blog but there are countless other ideas. Look around your house for creative ideas. Here are a few thoughts:
Backlit leaves (variegated leaves turn out great)
Thinly slice fruits (Oranges, apples, kiwi, etc.)
Thinly sliced vegetables (cucumbers, onions, etc.)
Flowers
Feathers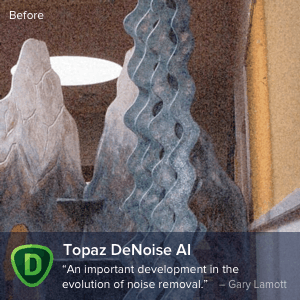 Lightbox App
You will need a Lightbox app for your tablet. I use iSoftbox which is available for free on both iOS and Android. iSoftbox is a simple to use app that utilizes touch screen gestures to easily change the settings such as: brightness, hue, and saturation. This is extremely useful during shooting, just swipe to change the lighting on your macro subject.
Set Up
Setting up a macro photography setting using your iPad as a Lightbox is really easy. Here are the steps I follow.
In your iPad settings, under Display & Brightness, change the Auto-Lock settings to Never. This will ensure that your screen won't go blank and the iPad won't lock during shooting.
Cover your iPad with plastic wrap. This will protect your screen if you are photographing wet or sticky subjects.
Launch the iSoftbox app and set up your initial lighting settings.
Set your camera up on a tripod so it is directly over your tablet, focused straight down. You may need a lower surface for your iPad.
I used a close focusing macro lens, 10mm extension tube, and a remote shutter release. Play around by moving your lens closer and farther away from the subject. If you have it on your camera, focus peaking with manual focus works well to tell if the subject is in focus.
Try different compositions, color hues, brightness, and saturation levels for your photographs. Have fun with it.
I've included my camera settings for each of the photographs in this blog to give you a starting point. I was using an Olympus OM-D E-M1 III Micro Four Thirds camera so the 30mm focal length is a 60mm full frame equivalent.
Written by Martin Belan
Related Posts
Create Colorful Oil and Water Macro Photographs using your Tablet as a Background
How to Take Water Drop Refraction Photos with your iPad as a Light Source
Easy Flower Macro Reflection Lighting Set Up