Before and After Examples of Mirror Images
Not every photograph works well for a mirror image. However, more types of images will work than you think. I've done mirror images with landscapes, buildings, macro, flowers and more.
Mirror images creates a sense of balance in the photograph. When choosing a photograph to turn into a mirror image, try to envision the photograph cropped, flipped, and duplicated. Look for where you would crop the image that will be the center point of your mirror image.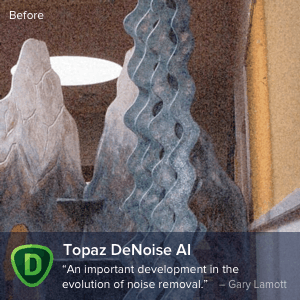 In this blog, I put together a variety of before and after images to give you an idea of what types of photographs will work for mirroring. I hope these examples will get your creativity flowing in making mirror images.
If you want to know how to create a mirror image, visit my blog on the subject.
Waterfalls and Rapids in Rivers work well for Mirror Images
If you can find the right point to join the images, buildings can give an interesting look.
Macro photographs can also make nice mirrored images. The water drops are an example of a vertical mirror image.
Mirroring bunches of flowers can give a balanced look to your flower photographs.
Mirroring landscapes can provide some interesting effects. Notice the interesting patterns and faces in the center of these landscapes.
Train tracks and roads can create some really nice lines in your image, and you can put trains and vehicles on a collision course.
If there are signs in your photos (like the Thurmond sign in the train station photo), you may want to flip the sign as it will be backward after you create the mirror image.
Similarly, bridges can create some interesting shapes and lines.
Yes, even the right wildlife and bird photographs, can make good mirror images.
I hope this blog gives you some ideas to create beautiful and interesting mirror images. A good way to start is to go through your previously processed photographs and key word the ones that are candidates to be mirror images. You can then go back through them and experiment.
Written by Martin Belan
Related Posts
How to Post Process your Star Trail Photographs in Lightroom
How to Save a Layer Mask in Photoshop for Future Use
How to use Photoshop to Selectively Edit Colors in Your Photos