How to Create a Mirror Image in Photoshop with Before and After Example Ideas
When I can't go out to take photos due to inclement weather or other reasons, I like to play to different post processing techniques. Creating mirror images is a way to put a creative spin on your already processed photographs.
Creating mirror images is simple to do in photoshop – just you simply take an image, copy it, flip it and attach to the original image. Read on for more detailed steps to create a mirrored image in photoshop.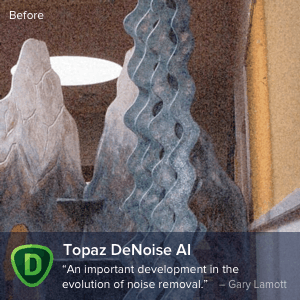 The hardest part is selecting the best images for mirroring. To learn more about what photographs to select for creating a mirror image check out the blog I wrote with before and after mirroring images.
Mirroring will can also create some interesting patterns (even faces) where the two images join. So keep an eye out for these interesting patterns.
Steps to Create a Mirror Image
1. Open the image you want to edit in Photoshop.
2. Find the Canvas Size of your image by clicking on Canvas Size in the Image Menu.
3. Create a new canvas to create your mirrored image by clicking on New in the File Menu
4. You will want to increase the size of the image so you can create the mirrored image. A good rule is to double the size of the height or width depending on the direction you want to mirror. In my example, I am doubling the width to 13 inches because I am going to create a horizontal mirrored image. You will crop off the excess canvas when you are finished.
5. Once you adjust the canvas size, click on Create.
6. Back in your original image, Crop the image to where you want the middle of the mirror to be. You can also crop the other side to adjust the composition.
6. Click on the Move Tool
7. Drag the cropped layer up to the tab of your new canvas layer. Once the new canvas appears, drop the layer on the canvas. Keep the mouse button pressed until you drop the layer on the canvas.
8. Arrange the cropped image on the canvas so you have room for the other half of the mirrored image.
9. Back on your original image, select Image Rotation under the Image Menu. Select Flip Canvas Horizontal if you are mirroring horizontally and Flip Canvas Vertically if you are mirroring vertically.
10. Drag the flipped layer on to the new canvas in the same manner as described in step 8 above.
11. Align the 2 sides of the mirrored image so they line up. Zoom into the middle of the image where the 2 sides join to make sure the images are lined up correctly. Some interesting patterns will be created where the two images are joined.
12. Save your image and that's it.
Written by Martin Belan
Related Posts
How to Post Process your Star Trail Photographs in Lightroom
How to Save a Layer Mask in Photoshop for Future Use
How to use Photoshop to Selectively Edit Colors in Your Photos