How to Use Custom Mode Settings on your Olympus OM-D Camera for Bird Photography
Several Olympus OM-D cameras have Custom Mode Settings on the Mode Dial on top of the camera. This makes it really easy to switch between different settings in your camera due to changing conditions.
See the table at the bottom of the blog to see which Olympus OM-D cameras have Custom Mode settings.
Custom modes are perfect for bird photography where things can change really quickly like a bird fly by or a bird taking off.
Custom Modes are easy to set up on Olympus OM-D cameras. The Reset / Custom Modes is the first entry in the Shooting 1 menu (1st menu) making it really easy to find.
Before going out on a bird photography outing, I will set up the initial settings for the conditions / lighting I expect based on the time of day I'm going out, weather conditions, etc. It is important to adjust the Custom Settings as the lighting conditions change during your photo shoot. For example: if you start out at sunrise, you will want to lower your ISO as the sun gets brighter later in the morning.
Here are the steps to set up Custom Modes on your Olympus OM-D Camera.
Adjust your camera settings to your liking for the Custom Mode
Press the Menu button
In the Shooting 1 menu, select Reset / Custom Mode
Press down on the Arrow Pad to Assign to Custom Mode
Press right on Arrow Pad to Select the Custom Mode Number
Press right on the Arrow Pad, Select Set and Press OK
I use 3 Custom Modes when going out for bird photography:
C1 – Still Bird Photography Settings
C2 – Birds in Flight Settings
C3 – Pro Capture Low for bird take offs. I use Pro Capture Low because it focuses between each frame where Pro Capture High does not. Pro Capture Low still can shoot up to 18 frames per second.
It is important to keep the settings assigned to the same Custom Mode number. That way you will have the Custom Mode assignments committed to memory and can quickly change modes in the field.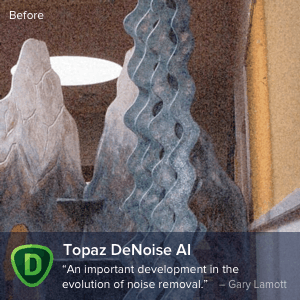 Here are the settings that I use for each custom mode but you should adjust for your own preferences:
C1 – Still Bird Photography Settings
ISO – 640 – 800. I normally go out early in the morning. I adjust the ISO down as the light gets brighter
Image Stabilizer: Auto
White Balance: Auto
Shooting Mode: Sequential Low Anti Shock
AF Mode: S-AF (Single Auto Focus)
AF Area: Small Target (small single focus point)
Aperture Priority
Aperture: f/5.6
C2 – Birds in Flight Settings
ISO – 800-1000. I check the shutter speed when I get out in the field by pointing the camera to the sky and checking the shutter speed. I then reset the ISO and re-save to Custom Setting C2.
Image Stabilizer: Auto
White Balance: Auto
Shooting Mode: Sequential Low Anti Shock
AF Mode: C-AF (Continuous Auto Focus)
AF Area: 5 Target Group. (Looks like a plus sign +). Some people also like the 9 target group. Try both and see what works best for you.
Aperture Priority
Aperture: f/5.6
C3 – Pro Capture Low for bird Take Offs
Usually the same as C2 Birds in Flight Setting except:
| | |
| --- | --- |
| Model | Number of Custom Modes |
| E-M1 Mark I | 0 |
| E-M1 Mark II | 3 |
| E-M1 Mark III | 4 |
| E-M1X | 4 |
| E-M5 Mark I | 0 |
| E-M5 Mark II | 0 |
| E-M5 Mark III | 1 |
| E-M10 Mark I | 0 |
| E-M10 Mark II | 0 |
| E-M10 Mark III | 0 |
| E-M10 Mark IV | 0 |
Written by Martin Belan
Related Blog Posts
Should you Switch to the Olympus OM-D and 300mm f/4 lens for Bird and Wildlife Photography?
Testing the Meike MK320 Flash on Olympus OM-D Cameras
15 Tips for Better Bird Photography