Top Olympus OM-D Tips and Settings for Macro Photography
Olympus OM-D cameras are terrific for macro photography as the Micro Four Thirds sensor gives you more depth of field. Olympus also has two prime macro lenses ( 60mm f/2.8 and 30mm f/3.5) and a 100mm macro lens on their lens roadmap.
There are also quite a few settings in the OM-D cameras that can make your macro photography easier and better. Here are my favorite settings and tips for macro photography with Olympus OM-D cameras and lenses.
Use the Level Gauge
Macro photographs have a thin plane of focus so it is important that your your camera is square with the subject. Press the Info button during the composition of your photograph to display the level gauge in your viewfinder and LCD screen. There is both a vertical and horizontal Level Bar in the view. The level bars will turn green when the camera is square.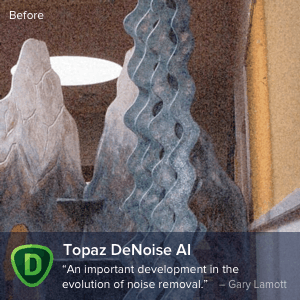 By default, you will need to press the Info button multiple times to display the Level Gauge. You can customize the Info settings to show both the Histogram and Level Gauge on the first press of the Info Button. In the Cog – D1 Menu – Info Settings – LV Info, uncheck – Image Only and Custom 2. Check Custom 1 and in the Custom 1 menu check the Histogram and Level Gauge. Use the menu button to back out. The histogram and Level Gauge will now both appear on the screen on the first press of the Info button.
Manual Assist Settings
You can customize what actions the camera will take to assist manual focusing in the Manual Assist settings. Manual Assist is located in the Cog – A4 menu and has 3 settings: Magnify, Peaking, and Focus Indicator. The Focus Indicator setting was added in a firmware update (December 2020) and is only available for the OM-D E-M1X and OM-D E-M1 Mark III.
Magnify setting
When set to on, the image will automatically be magnified when the focus ring is turned while in Manual Focus mode.
Peaking setting
When set to on, Focus Peaking will activate when you rotate the focus ring while in Manual Focus mode. Focus Peaking is extremely helpful while using manual focus in macro photography. Focus Peaking will highlight the parts of your image that are in focus when you are using manual focus.
Focus Indicator
When turned on, a gauge will display when you turn the focus ring in Manual Focus mode that will indicate the direction and approximate focus position from wide angle to zoomed in.
Set Focus Peaking up on a button
Using the Peaking Setting in the Manual Assist sub menu will turn on Focus Peaking when the focus ring is rotated. If you use the Rocking Method or a use focus rail for macro photography, you may want to map focus peaking to one of the buttons on your Olympus camera.
To assign focus peaking to a Camera Button, go to the Cog – B1 – Button Function menu. Here you can reassign the function of most of the buttons on your camera. I assigned Focus Peaking to one of the front buttons on my OM-D E-M1 Mark III. I find that I can easily locate this button while doing handheld macro photography.
You can change the color and intensity of the peaking highlight and whether to brighten the display when peaking is active by pressing the Info Button while Peaking is on.
Map the Zoom Function to a button
The zoom feature is useful for not only focusing but also for reviewing the photographs during playback. You can map the Zoom feature to a button using the same method as described above in the Cog – B1 – Button Function menu.
Recenter the Focus Point
If you are using autofocus for your macro photography, you may move the focus point to the spot you want to be in focus in your macro photograph. To quickly get the focus point back to the center, do a long press on the Joystick or OK button.
Live View Boost
By default, the view on your view finder and LCD screen will reflect the exposure settings on the camera. For example, if you set the aperture to F22 and a shutter speed of 1/1000 of a second, your view will probably be really dark.
If you are using a flash for macro photography, your exposure will be influenced by the flash. you may want to override this setting using Live View Boost so Live View does not reflect the exposure settings. This will enable you to compose and focus your photograph.
To turn on Live View Boost, Select On1 in the Cog – D2 – Live View Boost – Manual Shooting menu.
Focus Bracketing / Focus Stacking
Olympus OM-D cameras have 2 Focus Stacking modes: Focus Bracketing and Focus Stacking.
Focus Bracketing
Takes multiple images at different focus distances. Focus stacking will allow you to take up to 999 images. The images will need to be stacked using a software program on your computer.
Focus Stacking
Combines the multiple images taking during focus bracketing into a single stacked image in camera. Focus stacking will allow you to take up to 15 images. Focus stacking will output a JPEG file of the stacked image. It will also save each individual image so you can also stack them on your computer. The E-M1 and E-M5 (excluding the E-M5 Mark 1) series of cameras have Focus Stacking.
Focus Bracketing / Stacking can be set in the Camera 2 Menu – Bracketing – On – Focus BKT. In this menu, you can:
Turn Focus Stacking On / Off
Set the Number of Exposures
Set the Focus Differential (distance between exposures) – 1 to 10
Set a Flash Charge Time between Exposures.
Use Custom Mode Dials for your Macro Settings
I have different settings on my camera depending on whether I'm doing flash or natural light photography. I use the custom dials on my OM-D E-M1 Mark III to store these settings so I can quickly switch between natural light and flash settings. You may also want to store the settings for focus stacking if you stack a lot of images.
Custom Mode Dials are easy to set up. Set up your camera with the intended settings, go to the first menu (Camera 1) – Reset / Custom Modes – Assign to Custom Mode. Select the Custom Mode number to assign to these settings.
Written by Martin Belan
Related Posts
Testing the Meike MK320 Flash on Olympus OM-D Cameras
Testing the Raynox DCR-250 Super Macro Lens with the Olympus 60mm Macro Lens
Lightweight Nature Macro Photography Set Up for Olympus OM-D Cameras