Should you Buy an Olympus 2x Teleconverter for Bird Photography?
Due to its sharpness and reach, the Olympus 1.4x Teleconverter stays attached to my Olympus E-M1X and 300mm f/4 lens almost all of the time. This gives me an incredible 840mm of reach that I can easily hike with and shoot handheld.
So, what about the Olympus 2x Teleconverter. With the 300mm f/4 and 2x Teleconverter, that's an amazing 1,200mm of reach.
Should you purchase the Olympus 2x Teleconverter instead of the 1.4X?
How good is the picture quality?
How fast is the autofocus?
Is the image stabilization effective at 1,200mm?
Those are some of the questions I will answer in this blog post.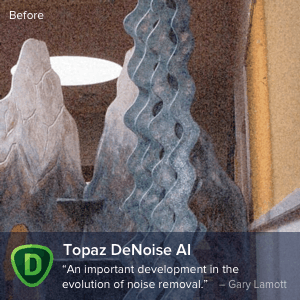 For testing the Olympus 2x Teleconverter, I used an Olympus OM-D E-M1X and 300mm f/4 lens. All shots were taken handheld as that is one of the main benefits of using Olympus and Micro Four Thirds (MFT) cameras for bird photography. I tested the 2x Teleconverter in both sunny and cloudy conditions for both stationary birds and birds in flight.
Compatibility
The Olympus 1.4x and 2x Teleconverters are compatible with the following lenses:
Olympus M.Zuiko 40-150mm f/2.8 Pro
Olympus M.Zuiko 300mm f/4 Pro
Olympus M.Zuiko 150-400 f/4.5 TC 1.25x Pro
Olympus M.Zuiko 100-400mm f/5.0-6.3
Results
As can be expected, the photographs taken with the Olympus 2x Teleconverter are a bit softer than when using the 1.4x Teleconverter. As a result, I noticed that my keeper rate of sharp images was also lower than when using the 1.4x Teleconverter.
You will also want to use the 2x Teleconverter with good light if possible. You will lose 2 stops of light with the 2x Teleconverter. For example, the widest aperture with the 300mm f/4 lens would be f/8 with the 2x Teleconverter attached.
I noticed that the autofocus was a bit slower than with the 1.4x Teleconverter but it really wasn't too bad or overly noticable. I tested this with both stationary birds using continuous focus and birds in flight with the Bird AF Auto Detection.
Image stabilization of the E-M1X and 300mm f/4 paired with the 2x Teleconverter worked really well. I took shots down to around 1/100 of a second that turned our sharp.
The 2x Teleconverter has a solid metal build and fits tightly between the E-M1X and 300mm f/4 pro lens. The 2x Teleconverter is weatherproof giving you a fully weatherproof kit with weatherproof OM-D bodies and lenses.
Conclusion
The Olympus 2x Teleconverter is a terrific piece of equipment to have in your bird photography kit. That said, it won't replace the 1.4x Teleconverter that I keep attached to my E-M1X and 300mm f/4.
I really like the sharpness of the Olympus 1.4x Teleconverter and the 840mm focal length works for most of my bird photographs. The resolution and sharpness also allow me to crop in during post processing to get a good, sharp composition of the bird.
I will be keeping the 2x Teleconverter in my bag for those occasions where I need a longer reach for a distant subject. Actually at 1.01" in Length and 2.35" in diameter, it easily fits in a jacket pocket.
I've had numerous occasions where I wanted just a little more reach for a distant bird and the 2x Teleconverter will fit that need.
Written by Martin Belan
Related Blog Posts
Testing Olympus Bird Detection Autofocus on Birds in Flight
Comparing the Olympus OM-D E-M1 Mark III and E-M1X for Bird Photography
How to use Olympus' Pro Capture Mode to Photograph Birds in Flight