Beat the Winter Photography Blues with a Macro Photography Walk
Macro photography can be just as much fun in the winter as it is in the summer. There are no insects or flowers but there are plenty of winter macro subjects. A winter macro photo walk will also get you out of the house and give you some fresh subject to photograph.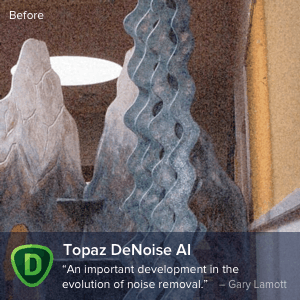 In this blog, I'll give you some tips to make your winter macro photography walk fun and successful, and give you some ideas on what winter macro subjects to photograph.
Winter Macro Photography Tips
Go out During or After a Snowfall
Fresh snow can add context and texture to your macro images. Look for snow in curvy tree bark crevices, on leaves such as Beech or Pin Oak that don't fall in the autumn, and on dead plants and grasses.
If it's cold enough and you get out during or soon after a snowfall, you can also capture fresh snowflakes before they begin to melt.
Take Short Hikes
Taking shorter hikes can give you a break from the cold and return to the car and warm up with a hot cup of coffee or hot cocoa. I keep a thermos of coffee and some energy bars in the car.
Local parks work great for these short hikes. I will typically hike several local parks in one day looking for winter photography compositions.
Use a Flash
It will typically be darker on a winter macro photography hike than in summer. By using a flash, you add an extra bit of light to bring out the details in your subject.
Using a flash will also allow you to handhold your camera instead of using a tripod. It's a lot less fun messing with a tripod in the winter. You will want to take several shots of each subject to ensure it is in focus and the depth of field and lighting are correct.
I typically use an off camera flash with a 9 x 7" softbox. I like to use a flash with radio communications with the commander but line of sight flashes can also be used. I also like to use manual mode vs. TTL to control the amount of light emitted from the flash.
The Olympus FL-700WR flash and FC-WR Commander are a good example of a wireless radio communication flash set up. These radio communication flashes, triggers, and receivers are also available from 3rd party manufacturers like Godox and Newer.
If you are using a line of sight flash, you will need to position the flash so the signal flash can be seen by the receiving flash unit. A line of sight flash uses the light from an on camera flash to signal the remote flash to fire.
Dress Warm
I know this is common sense. But if you are cold, you will be uncomfortable and won't have fun or success on your winter macro photography walk. Dress in Layers and focus on your hands and feet.
For my hands, I use two layers of gloves. A thinner touch screen glove underneath a fingerless hunting glove with a mitten that has pouch for a hand warmer. When I'm shooting, I can flip the mitten back and expose my finger tips that are covered with the touch screen gloves. When I'm walking, I can keep my fingers double warm by covering my finger tips with the mitten and hand warmer.
For my feet, I wear Smartwool socks and waterproof boots with 800g of insulation. This is usually enough for most conditions. If it's really cold, I add a full sole length foot warmer inside my shoe.
Winter Macro Photo Ideas
There are a bunch of different winter macro photography subjects. Here are some subjects to give you some ideas:
Frosty Berries
Fungi covered in snow
Snow gathered in tree bark crevices. Look for curved lines in fallen trees and around knots.
Beech leaves still hanging on the tree
Ice patterns in puddles and streams
Green Moss or other green plants coupled with snow and wood
Written by Martin Belan
Related Posts
Winter Stay at Home Photography Project – Try Black and White Macro Photography
Creative Ways to use your iPad as a Light Source and Background for your Macro Photography
A Collection of Winter Macro Photography Ideas