Keyboard Short Cuts to Speed Up Culling Your Bird and Wildlife Photographs in Lightroom
Culling your photographs can be one of the most dreaded tasks for photographers. This is especially true for Bird and Wildlife photographers who may have thousands of photographs to go thru to pick out which ones to edit and which ones to delete after each photo shoot.
Adobe Lightroom Classic has been criticized as being too slow when culling photographs and some photographers have moved to Photo Mechanic or other software for their culling process. But using these keyboard short cuts can greatly speed up the culling process in Lightroom.
Lightroom has 3 main labels to flag your photos during the culling process – flags, stars, and color labels. Lightroom has keyboard short cuts for all of these labels. See the table below.
The most straight forward method to cull through your photographs is to use the flags. Use the Pick (white flag) for an image you want to process and Reject (black flag with an X) for photos you do not want to keep. For images that you are not sure about, you can leave them with no flag.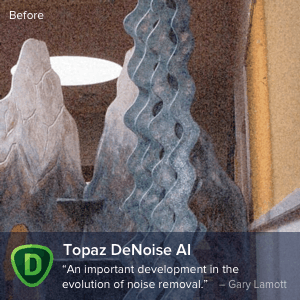 I use a combination of flags and color labels. I use the stars to rate my processed photographs. You can use anything you want as long as you are consistent.
Below are the most frequently used keyboard short cuts for the culling process in Adobe Lightroom Classic.
I also find the full screen and zoom in and out very useful for Bird and Wildlife photographs to zoom in and see if the eyes and head of the subject are sharp.
Tip: Press the Caps Lock Key to Auto Advance to the next photograph when you press any of the flag, star, or color label short cut keys.
Lightroom Shortcuts for Culling Thru Photos
Function
Mac
Shortcut
Windows Shortcut
Screen / Navigation
Enter Library Grid View
G
G
Toggle Full Screen
F
F
Zoom In / Out based on the preset set above the navigator in the left panel
Z
Z
Zoom In
Command + +
Control + +
Zoom Out
Command – –
Control – –
Auto Advance after Stars, Color, or Pick Flag
Caps Lock
Caps Lock
Keys for Rating Photos
Flag Photo as Pick (white flag)
P
P
Flag Photo as Reject (black flag with x)
X
X
Unflag Photo (Remove Flag)
U
U
Set Star Rating (1 to 5 stars)
1 – 5
1 – 5
Remove Star Rating
0
0
Assign / Remove Red Color Label Toggle
6
6
Assign / Remove Yellow Color Label Toggle
7
7
Assign / Remove Green Color Label Toggle
8
8
Assign / Remove Blue Color Label Toggle
9
9
Written by Martin Belan
Related Blog Posts
How to Post Process Your Bird Photographs in Lightroom and Photoshop
What Makes a Great Bird Photograph? 10 Things That Will Make Your Images Stand Out
Photoshop Keyboard Shortcuts that Will Save you Time Editing your Nature Photographs