How to find the Shutter Actuation Count on the Olympus OM-D
The Olympus OM-D E-M5 has a computerized focal-plane shutter unlike DSLRs that use a mirror that flips up prior to taking an exposure.
The number of shutter count actuations is still important on these mirrorless cameras.  Olympus rates the OM-D E-M5
at 100,000 shutter actuations.  This means that after (or possibly before) 100,000 actuations the shutter may fail and need to be replaced.  The Olympus OM-D E-M1
is rated at 150,000 shutter actuations.
Olympus Hidden Menu with Shutter Actuations
Unlike Canon, Olympus has a built in way to tell the number of shutter actuations.  Although, it is not necessary easy to get at.  Olympus has a hidden menu that is displayed only after a series of button presses and menu selections.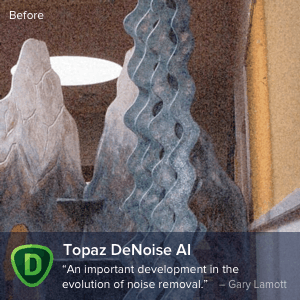 This method to see the number of shutter actuations also works with the PEN series of Cameras and the Olympus OM-D E-M1.
Steps to Tell the Number of Shutter Actuations on Olympus Cameras
Start with the Camera Off
Hold down the menu button and turn the camera on.
Release the Menu button and press the Menu button again to bring up the menus
Select LCD Brightness (third selection from the top) in the "Wrench" menu.
Press the Right Arrow to show the screen adjusters
Press INFO and then OK.  Something like this will appear on your screen OLYMPUS E-M5 02 01 01 01.
Press the Up Arrow, Down Arrow, Left Arrow, Right Arrow, Shutter Button, and Up Arrow in this order and page 1 of the hidden menu will appear.
The shutter actuation count is located on page 2. Press the Right Arrow for page 2.
Navigation to Access Other Pages of the Hidden Menu
Press the Up Arrow for Page 1
Press the Right Arrow for page 2
Press the Down Arrow for page 3
Press the Left Arrow for Page 4
Related Blog Posts
The Truth about Checking the Number of Shutter Actuations on a Canon 7d and 5d Mark III DSLRs
ShutterCount – An Easy way to Find the Number of Canon DSLR Shutter Actuations on your Mac?
Travel Light for Photography – Canon 5D Mark III Dual Card Slots