Testing out Olympus' New Starry Sky Autofocus Feature
With the OM-D E-M1 Mark III, Olympus introduced the new Starry Sky Autofocus feature. Starry Sky AF has two focus modes: speed for handheld and accuracy for mounting on a tripod. Wait a minute – handheld autofocusing of the stars in the dark. I had to try this out.
I set out to photograph the Big Dipper, part of the constellation Ursa Major. I was using the OM-D E-M1 Mark III and the Olympus 25mm f/1.8 lens.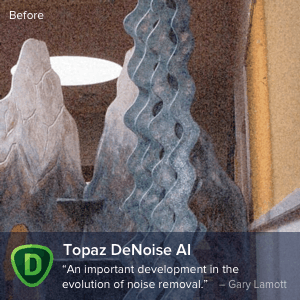 First, I tried the speed mode handheld. The photograph at the top of this blog post was taken handheld. Here are the settings: Manual Mode, f/2.8, ISO 1600, 2.5 second exposure.
It worked amazingly well, the Starry Sky AF + the image stabilization of the OM-D E-M1 Mark III really allows you to take handheld Starry Sky images with pinpoint stars. I did take 4 exposures handheld and only 2 had nice pinpoint stars, but 50% is not bad when handheld in the dark.
Next I tried the accuracy mode on a tripod (second photo in the blog). Here are the settings: Manual Mode, f/2.8, ISO 1600, 6 second exposure. I was able to take longer exposures using the accuracy mode and a tripod, but I think you'll find the two photographs (handheld and tripod) quite comparable.
Starry Sky AF is also very easy to use.
In the A4 sub-menu under the custom menu, select either Speed or Accuracy in the Starry Sky AF Settings selection.
In AF Mode item in the Super Control Panel select Starry Sky AF.
In the AF area, select a 3X3 grid. This will give Starry Sky AF to have a better chance to find a star in the AF area.
Compose on your subject and press the AEL/AFL button to activate Starry Sky AF.
A green dot will appear on your LCD when the stars are in focus.
Press the shutter button to take the photo.
I'm really impressed with the new AI features that Olympus is putting in its OM-D line of cameras that leverages the In Body Image Stabilization (IBIS) in its bodies.  Head out tonight and try Starry Sky AF.
I enlarged the stars in the big dipper in Photoshop to highlight the constellation. Check this blog out to find out how I did it.
Written by Martin Belan
Related Posts
Taking Amazing Handheld Internal HDR photos with the Olympus OM-D E-M1X
How to Create a 360 Degree Star Trail with an Olympus OM-D Camera
Comparing the Olympus OM-D E-M5 Mark III, E-M1 Mark III, and EM1X