Lightweight Nature Macro Photography Set Up for Olympus OM-D Cameras
Olympus OM-D cameras are perfect for nature macro photography. They are lightweight for long hikes and have terrific image stabilization.
For my set up, I wanted to have mobility and nimbleness to photograph insects and other subjects on longer nature macro hikes. Given this I do not have a tripod in my set up, I chose a small flash and a diffuser instead.
Here is my equipment list with a commentary around each item.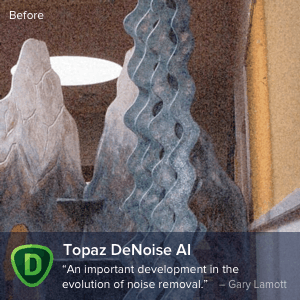 Olympus OM-D E-M1 Mark III.
The Olympus OM-D E-M1 III only weighs 20.46 ounces and has the same industry leading image stabilization as the E-M1X. The E-M1 III has seven stops of image stabilization with the Olympus 60mm f/2.8 macro lens.
If you don't have the E-M1 Mark III, other OM-D cameras are still great for macro they just won't have the same level of image stabilization.
Olympus OM-D cameras also have articulating LCD screens which make it a lot easier to photograph low subjects without getting all the way down on the ground. The OM-D E-M10 cameras have a flip up LCD while the E-M1X, E-M1 Mark III, and E-M5 Mark III have fully articulated LCD screens.
Olympus OM-D cameras also support focus peaking which will greatly assist the manual focusing of your subjects. Focus peaking works by highlighting the edges of parts of your subject when they are in focus.
Olympus 60mm f/2.8 Macro Lens
The Olympus 60mm macro is a sharp, lightweight lens that is splash proof and dust proof – perfect for nature macro photography. The 60mm lens has a 1X magnification and a minimum focus distance of 7.5 inches – not too close to scare away your subject.
Meike MK-320 Flash
I wanted a small, lightweight flash for macro nature hikes. The Meike MK-320 only weighs about 5.3 ounces without the batteries. I use it with 2 rechargeable AA batteries and it recycles very fast after each shot so there are not a lot of missed photo opportunities while photographing insects and other moving subjects. It also gives off plenty of light for macro photography.
The flash supports S1/S2 mode for off camera flash, so you will need another flash to trigger the MK-320 if you want to use it off camera. The Meike MK-320 is very reasonably priced compared to other flashes for Olympus cameras.
Flash Diffusers
The problem with finding flash diffusers for Olympus cameras is that the diameter of the 60mm macro lens is small and the dimensions of the flash are also small. This makes it difficult to find diffusers that fit tightly on the lens or camera.
Here are two different types of diffusers that fit tightly on the camera / lens and give a soft light without a lot of specular highlights.
Flash Diffuser Softbox. I found this 3 pack of flash softboxes by Altura that fit tightly on the Meike MK-320 flash. They have a velcro strap that secures the softbox to the flash head.
The 6 x 5" is a perfect size for the small micro four thirds camera and flash but I find that it produces more specular highlights on the subject than the 9 x 7". It is still a good diffuser for macro photography, I just prefer the 9 x 7".
The 9 x 7" diffuser produces a soft light and less specular highlights. It is a little large for the micro four thirds setup and the bottom of the softbox will rest on the top of the 60mm macro lens. I've like using the 9 x 7" softbox because of its soft light it gives and the softbox resting on the 60mm lens is only a minor inconvenience when manual focusing.
Angler PSFD-100 Portable Speedlight Flash Diffuser. This diffuser fits over the lens barrel and it is the only one that I found with a small enough diameter hole that will fit tightly over the Olympus 60mm macro lens.
The Angler diffuser has a little thinner material and produces a little more specular highlights than the 9 x 7" softbox but it still works well with this set up. It is also very portable, folding up into a small case that you can put in your pocket.
Meike 10mm and 16mm Extension Tubes
Extension tubes will allow you to focus closer to your subject than the minimum focus distance of the lens. The Meike extension tubes come in a set with both the 10mm and 16mm tubes. Some people have complained about them being plastic. I find them durable with a solid connection to the OM-D and lens. They are about the middle of the pricing range for extension tubes and seem to be a good quality for the price.
Camera Straps
I don't like using a camera strap while shooting nature macro photography. The strap always seems to get in the way. The only time I use the strap is if I'm changing lenses, extension tubes, or flash batteries. The solution is a detachable strap that you can carry in your pocket.
Peak Design makes a detachable strap called the Leash that comes with small connectors that attach to your camera that allow you to quickly detach and reattach the strap. It comes with 4 connectors and you can buy more separately so you can share one leash camera strap with multiple cameras.
The leash has a small width strap that works great with the smaller OM-D cameras. If you have the E-M1X, you may want to consider one of the wider straps from Peak Design. The connectors are the same for the different Peak Design straps allowing you to switch straps across cameras.
Written by Martin Belan
Related Posts
Create Colorful Oil and Water Macro Photographs using your Tablet as a Background
Handheld Focus Stacking on the Olympus OM-D E-M1X
Easy Flower Macro Reflection Lighting Set Up