Testing the Meike MK320 Flash on Olympus OM-D Cameras
I was looking for a small, inexpensive flash for my Olympus OM-D E-M1 III to use for nature macro photography.
I selected the Meike MK-320 due to its price and compactness. Paired with the OM-D E-M1 III and a small diffuser, I have a terrific lightweight macro photography kit for nature hikes.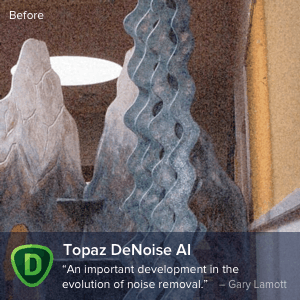 I tested the MK320 out with several Olympus OM-D cameras using TTL, Manual and S1/S2 off camera modes. In this blog post, I'll report my findings in testing the Meike MK320 with my Olympus OM-D cameras.
Let's start with the features of the MK320.
Features
Bounce (-7 to 90 degrees) & swivel head (60 degrees to the left, 90 degrees to the right).
TTL (+- 3EV compensation) and Manual Control (output down to 1/128)
Small compact size – Perfect for Micro Four Thirds
Supports S1 & S1 off camera modes
Powered by 2 AA batteries
LED light mode can be used for AF assist or supplementary video lighting
Included accessories – stand, plastic diffuser, drawstring carry pouch
NiMH rechargeable batteries can be charged internally via the Micro USB connector (cable not included). This could be useful for recharging the batteries while you drive.
Price: around $68 (US), a good deal for the features and specifications
OM-D Camera Tests
I tested the Meike MK320 in both TTL and manual modes with the following Olympus cameras: OM-D E-M1 Mark I, OM-D E-M1 III, OM-D E-M1X, OM-D E-M10 Mark II, and OM-D E-M10 Mark III.
The MK320 worked perfectly both in TTL and Manual modes with all of the OM-D cameras that I tested.
I also tested the MK320 in off camera S1 & S2 modes and was able to trigger the flash using an OM-D E-M1 Mark I and the Olympus FL-LM2 flash. This also worked with a softbox attached to the MK320 which is great for off camera, hand held flash shots for nature macro photographs.
The MK320 will not work with the Olympus RC Flash Mode. You will need to purchase an Olympus flash if you want to use this feature.
Nature Macro Photography with the Meike MK320
As I mentioned previously, the MK320 paired with Olympus OM-D cameras and the Olympus 60mm macro lens make a nice lightweight camera set up for nature macro hikes. I was very pleased with the picture quality and lighting on the subjects. However, you will want to use a diffuser to reduce the amount of specular highlights on your subject.
The flash also recycles quickly so you don't lose many shots.
Battery Life
With 2 rechargeable AA batteries, I've had plenty of battery life for a 2+ hour macro photography walk. It's nice that it only uses 2 batteries and still has plenty of flash power. I throw an extra 2 batteries in my pocket just in case.
The Meike MK320 has a battery life scale on its LED screen that is broken into thirds. I noticed that the battery charge quickly goes from fully charged to 2/3rds charged, but then stays at 2/3rds charged for a long time before going down to 1/3. Not a big deal once you get used to it.
Flash Diffusers
Since the MK320 flash and the 60mm macro are both compact, it may be more difficult to find a diffuser to fit them.
I found this 3 pack of flash softboxes by Altura that fit tightly on the Meike MK-320. They have a velcro strap that secures the softbox to the flash head.
I also found a diffuser that fits tightly over the lens barrel of the 60mm macro. The Angler PSFD-100 Portable Speedlight Flash Diffuser is another good choice for this lightweight setup. This diffuser is also very portable, folding up into a small case that you can put in your pocket.
Overall Impression
The Meike MK320 is a bargain for the $69 price tag. It is a small but still has plenty of power. The flash is compatible in TTL mode with all my Olympus cameras.
The one downside is that Meike does not make a remote trigger for the Olympus version of the MK320. Meike does make a remote trigger for the Nikon and Canon versions of the flash. For off camera use, you will need to use the S1/S2 mode and manually set the controls on the flash.
Written by Martin Belan
Related Posts
Create Colorful Oil and Water Macro Photographs using your Tablet as a Background
Setting Up Olympus Focus Peaking for Macro Photography
Lightweight Nature Macro Photography Set Up for Olympus OM-D Cameras