Understanding SD Card Formats and Speed Classes and which ones to buy for Your Olympus Camera
What are all the numbers, letters, and symbols on the label of SD cards and what do they mean to me as a photographer? Which cards should I buy for my Olympus OM-D camera?
In this blog, I'll clarify the different SD card formats, speed classes, and read speeds. I also have a table at the bottom with the compatibility with Olympus OM-D cameras.
SD Card Formats.
There are 3 SD card formats that we need to understand. These formats are categorized by the maximum amount of data they can store.
SD (secure digital) cards are the oldest format and limited to 2GB of storage
SDHC (high capacity) cards can store up to 32 GB of data
SDXC (extended capacity) cards can store from 64GB up to 2 TB (2,000 GB)
Olympus OM-D cameras are compatible with all of these formats. SD, SDHC, or SDXC is written on the label for the SD Card.
Read Speed
The Read Speed is the maximum read speed of the SD card based on the manufacturer's internal testing. This is listed as a number on the card label followed by MB/s (megabytes / second).
This is the speed to take the information off the card, not to write to the card. Manufacturers do not normally list the write speeds on the card label.
UHS Speed Class
This is the write speed class for the SD card. There are only 2 speed class designations (1 and 3). The 1 or 3 is indicated inside the U on the card label.
1 = Supports a minimum of 10 megabytes / second write speed
3 = Supports a minimum of 30 megabytes / second write speed
If you are going to shoot in continuous high or continuous low modes on your Olympus, you should be purchasing Speed Class 3 cards.
UHS Bus Interface
UHS stands for Ultra High Speed bus interface that allows for higher data transfer rates.
UHS-I – up to 104 megabytes / second read speed. UHS-I cards are a lot less expensive than UHS-2 cards and were intended more for photographers.
UHS-II – up to 312 megabytes / second read speed. UHS-II cards offer higher read / write speeds and were intended for videographers. UHS-II have 2 rows of connection points on the back of the card to enable faster speeds.
UHS-III – up to 624 megabytes / second read speed. A new standard that is not implemented in any Olympus cameras (or others) at this time.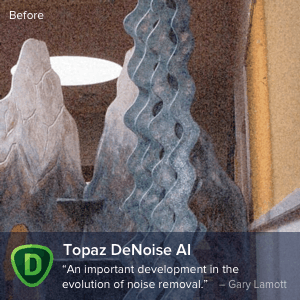 The UHS-I and UHS-II specifications are designed to be backward compatible. That means that you can use a UHS-II card in a device that's compatible with UHS-I and vice versa. However, if you use a UHS-II card in a UHS-I device, you'll be limited to the speeds for UHS-1.
The UHS Bus Interface designation is listed as roman numeral I or II on the SD card label.
Olympus OM-D Compatibility Table
| | | | | | |
| --- | --- | --- | --- | --- | --- |
| | SD | SDHC | SDXC | UHS-1 | UHS-2 |
| OM-D E-M1X – Slot 1 | X | X | X | X | X |
| OM-D E-M1X – Slot 2 | X | X | X | X | X |
| OM-D E-M1 Mark iii – Slot 1 | X | X | X | X | X |
| OM-D E-M1 Mark iii – Slot 2 | X | X | X | X | |
| OM-D E-M1 Mark ii – Slot 1 | X | X | X | X | |
| OM-D E-M1 Mark ii – Slot 2 | X | X | X | X | |
| OM-D E-M1 Mark i | X | X | X | X | |
| OM-D E-M5 Mark iii | X | X | X | X | X |
| OM-D E-M5 Mark ii | X | X | X | X | |
| OM-D E-M5 Mark i | X | X | X | X | |
| OM-D E-M10 Mark iv | X | X | X | X | X |
| OM-D E-M10 Mark iii | X | X | X | X | |
| OM-D E-M10 Mark ii | X | X | X | X | |
| OM-D E-M10 Mark i | X | X | X | X | |
Written by Martin Belan
Related Posts
Testing the Meike MK320 Flash on Olympus OM-D Cameras
Setting Up Olympus Focus Peaking for Macro Photography
Lightweight Nature Macro Photography Set Up for Olympus OM-D Cameras